Make a difference - join our team!
Why we exist...
At Tunstall, we're passionate about making a real difference in the world!
Through technology innovations, we transform the lives of people with health and care needs.
Since our founding in 1957, we've been developing solutions that empower individuals to live their lives independently, in the way that they choose.
With a team of around 3,000 employees operating in 18 countries across the world, Tunstall has unrivalled strategic insight into health and care technology.
We work with health, housing, and social care providers, combining technology-based solutions with people-centred services to make a real difference to people's lives.
calls handled by Tunstall response centres annually
% of roles filled through internal mobility in 2022/23
Our unique culture...
At Tunstall, you'll find a place where you can thrive and grow your career. Our culture is built on a solid foundation of our company values, and on integrity, innovation, and teamwork. We strive to create a supportive and inclusive environment where our employees can contribute to our mission and feel empowered.
We're committed to creating a diverse team that reflects the brilliant and unique qualities of the people and communities we support. At Tunstall, you'll find a place where you're valued and celebrated for being yourself. We empower our people to deliver the very best teamwork, innovation, and thought leadership by creating an environment where we champion diversity and inclusion.
Our people are our greatest asset, and we're dedicated to providing them with the resources and opportunities they need to succeed.
Benefits and perks...
We take pride in offering region-specific and competitive company benefits and perks. Check out our regional careers pages and job posts for specific information.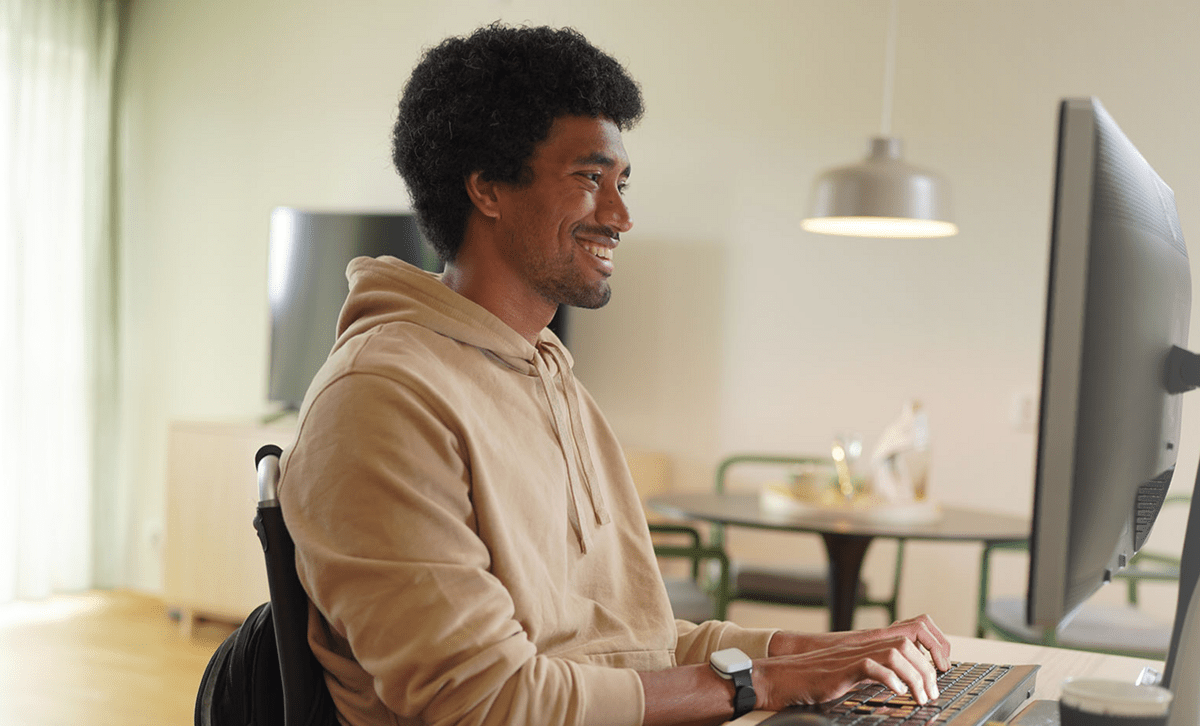 Apply online
your application will be reviewed
we'll learn more about each other
Telephone or video conversation
Assessments
Sometimes, we'll ask you to take part in an assessment
We'll have more formal conversations about you and the role
Interview stage
Offer
If you are right for us, and we are right for you, we will make you an offer
We'll make sure you get off to a flying start through a great onboarding experience
You join our team
FAQs
We offer a range of roles across various departments, including engineering, software development, product management, marketing, manufacturing, finance, people, and customer service. Check out our current openings.

Our hiring process typically includes an initial phone screen or on demand video interview, some online assessments, followed by one or more in-person interviews. The recruitment process detailed above will tell you more!

Check out our website and social media channels to learn more about our mission, vision, and culture. We also have some colleague testimonials below!

Yes, in short, but this does differ by region due to local regulations and practices. Check out our available positions for more information.
What our colleagues say...
Natasha Song, Test Automation Lead
Mark Gibbons, Head of Talent
Nikki Williams, Product Manager
About Tunstall Group
Tunstall has been at the forefront of technology innovation for the health, housing and social care markets for over 65 years. Its pioneering software, hardware and services enable providers to deliver integrated, efficient and person-centred care in the community, and empower people to live independently and with an improved quality of life.

Tunstall works with social care providers, healthcare services, housing and retirement living providers and charities in 18 countries, improving the lives of more than five million people, including those living with dementia, learning disabilities, physical disabilities and long-term health conditions.
As technology advances and solutions become increasingly digital and cloud-based, we will work closely with our customers and partners to enable them not just react to events, but to predict and even prevent them, using data-driven insights. Our focus is on creating a more connected world that fulfils the potential of technology to offer intelligent care and support, and give people greater choice and control about how they live their lives.

Already working at Tunstall Group?
Let's recruit together and find your next colleague.